Updated: Aug 28, 2021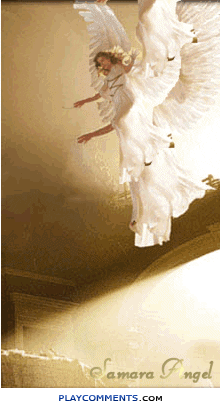 We are in the hour of the angel. I believe we are stepping into a season of warring in the spirit where we will need to be sensitive and discerning to the angelic armies rising up. They are ready for God's generals to call them forth and send them out all around the world. We must be sensitive to the hour at hand. Since we are unable to be in multiple places at once in the physical, we must be ready to beckon our angels to go forth and to ask the Holy Spirit to send His Holy fire from heaven down upon the heads of his people to awaken them from their slumber. I believe the Lord is saying that these angels are guardians and they shall arise and protect the people of God.
At the beginning of August, I began to feel an unusual heaviness in the atmosphere. I began to pray and ask the Father to tell me what it was that I was feeling. I saw this dark black cloud hover over my head. I knew that something catastrophic was going to take place. And I had this sense of death and dying in the air. For the first few days of August I also felt an angst and feistiness that was not my own. So, in the over whelm, I went down to the water to find God in His beauty and nature. I asked Him, what is it that you would like to share with me today Lord? What needs to be done today to advance your Kingdom? He said to me, "Intercessors and watchman this is the month that fasting and prayer will be pivotal to September and October. Big shifts are coming and everyone must be at their posts in prayer and in high alert in the spirit for the next steps. The angelic realm is very active busily preparing for what is to come. Don't be surprised if your angels reveal themselves to you both in the spirit and in the flesh as guides. Do not resist or you will miss this window of opportunity."
I believe that the past month has been a heavy one both in the spirit and in the natural realm. It was a month of testing God's people to see who would stay and who would not be able to go with us into the coming months. It is imperative at this time that we not waiver in our faith in Jesus, that we not cower in defeat, fall for deceit, nor bow to man.
All the while seeing this urgency to pray, fast, and call upon the armies of heaven I have noticed that what is good is being called bad and what is bad is being called good in every facet of life. How do I know for certain that this is the case? I know that this confusion and deceit is taking place because the Father tells us that as His children we are given the gift of wisdom and all spiritual understanding.
Do you know what merit means and what it means to test it? Merit means something that is inherently good and deserving of praise and reward. We test merit to see if it is worthy of high standing. Today, many no longer test the merit of things. We assert that anything goes and anything is allowed, and anything is good if we decide that it is good at face value. We praise what should not be praised and in the process we take our eyes off of Christ. As a Christian, I believe it is our duty and it should be expected that we test the merit of things before we offer reward or celebrate something or someone. Yet, how do we know when and how to test the merit of something?
First, I believe that we are given warnings. We can sense in our spirit if something is awry in our minds, hearts, and stomachs. When we receive warnings we can test them in the spirit. First ask yourself, do you see, feel, or know that Jesus is being rightly represented? Secondly, have you test it against scripture? Lastly, does it bear the Fruit of the Holy Spirit? If you follow these steps it is without fail you will have your answers rather quickly.
Furthermore, those of us who walk with the Father know that the fruit of the Spirit is love, joy, peace, patience, kindness, goodness, faithfulness, gentleness, and self-control. We also know that by definition in 1 Corinthians 13: 4-8, "Love is patient, love is kind. It does not envy, it does not boast, it is not proud. It does not dishonor others, it is not self-seeking, it is not easily angered, it keeps no record of wrongs. Love does not delight in evil but rejoices with the truth. It always protects, always trusts, always hope, always perseveres. Love never fails. But where there are prophecies, they will cease; where there are tongues, they will be stilled; where there is knowledge, it will pass away." I could on to describe each of fruits of the Holy Spirit as evidence to back up how I know how to discern what is good fruit or bad fruit, but then I would have to write a book to describe it. For our intents and purposes, this scripture on love is a great measuring tool to discern if something is pointed in the direction of good fruit or bad fruit.
As you discern the times and seasons as well test the merit of things around us, I hope that this helps you on your journey. Never second guess your initial gut feeling. We are given warnings for a reason. Always be aware and ready to test things in the spirit through God the Father, Jesus, Holy Spirit, and His Word. Be ready at your posts to call upon your angels once you have discerned what needs prayer and protection. They are ready to fight the good fight with you in love and light. And lastly, go in confidence knowing that Jesus always wins! Amen!
At the end of April, I felt that the Lord was asking me to spend the month of May reading scripture more intently and to dive into the story of Ruth and Ephesians Five. I reflected on the story of Rut
We spend so much of our time trying to make a name for ourselves. We toil to make ends meet and then we spend our money on things to help us get through the aches and pains of the work week. We fill o
Yesterday it was super windy to the point that trees were uprooted from the ground. As I went for a walk, I saw some bigger trees that had been uprooted that had been in people's yards for several dec